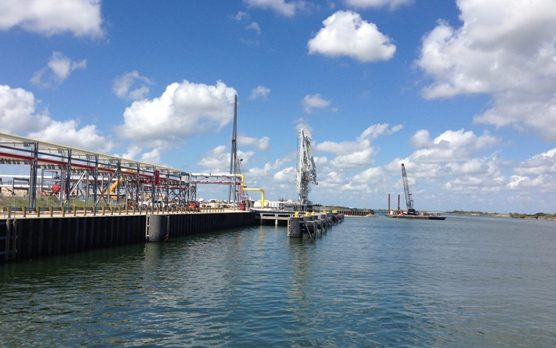 About Project
Location: Corpus Christi, Texas
Description:  Lloyd Engineering, Inc. (LEI) provided design and USACE permitting assistance for the construction of a new ship dock for our client on the Corpus Christi Ship Channel. Design included over 1,500' of bulkhead with tieback system, concrete dock structure, monopile mooring and breasting dolphins, and dredging for the berth. The berth was designed to handle up to Aframax sized vessels.
LEI assisted the client with the commissioning the dock to receive Liquefied Hazardous Gases. This included the coordination with the Pilots and Coast Guard. As well, LEI revised the Coast Guard operations manual and gained approvals for the dock.
The dock is now in full service.
Project Details
Categories:

Design, Dredging, Ship Dock

Skills:

Engineering